Pediatric Care After Resuscitation - US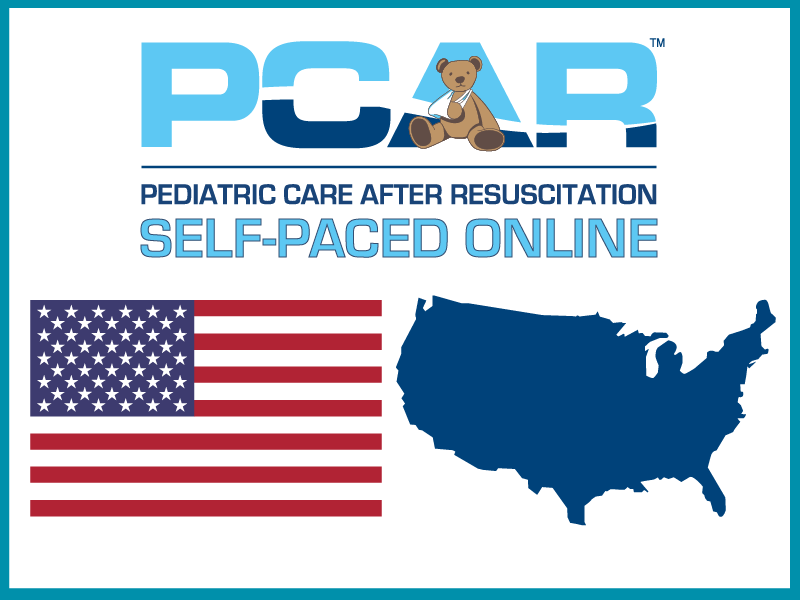 AVAILABLE Q2 2021
Provide your staff the same high-quality trauma education you've come to count on from PCAR Education Programs, anywhere, anytime. You now have THREE options for trauma staff education: the traditional classroom PCAR course, PCAR Self-Paced Online™, and PCAR Live Online™. With PCAR Self-Paced Online™, you can:
Start learners whenever it's convenient
Reduce overall training costs, as compared to live courses
Eliminate contract and classroom hassles
Accommodate night shift employees
Track learner progress from your computer
Pricing Calculator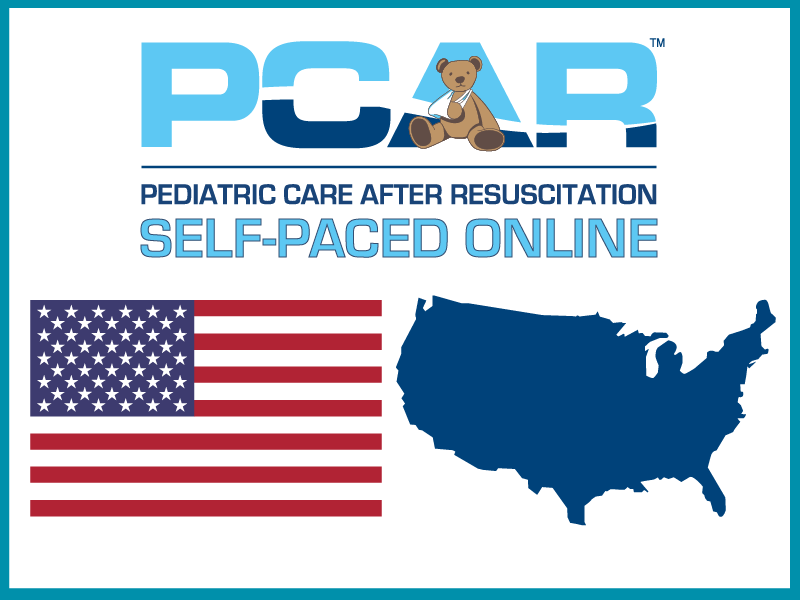 For group registration and volume discounts, please contact us at 1.503.608.4900
COURSE DESCRIPTION
Unlike trauma education programs targeted at prehospital and emergency care providers, the Pediatric Care After Resuscitation (PCAR) course is specifically designed for acute care, critical care, perioperative, and rehab nurses.
Now, for the first time ever, you don't need to be at a major trauma center (or in a classroom) to experience the world's highest quality trauma nursing program. With PCAR Self-Paced Online™, you can receive elite trauma training wherever you are, whenever you are ready to begin.
PCAR Self-Paced Online™ employs a case scenario format that follows trauma patients from point of injury to hospital discharge. Learning interactions, knowledge checks, and videos are interspersed throughout to enhance information retention.
Module 1: The trauma care spectrum
Module 2: The biomechanics of trauma
Module 3: The body's response to injury
Module 4: The patient with thoracic injury
Module 5: The patient with abdominal injury
Module 6: The patient with musculoskeletal injury
Module 7: The patient with craniocerebral injury
Module 8: The patient with spine & spinal cord injury
ANCC Disclosure: The planners and presenters of this course have no conflict of interest. Course registration includes an extensive, full-color online e-syllabus, 1-year access to all course content, and a certificate of completion valid for 4 years.
CONTINUING EDUCATION HOURS:
TCAR Education Programs (a division of Visionem Inc.) is accredited as a provider of continuing nursing education by the American Nurses Credentialing Center's Commission on Accreditation. This ANCC-approved program provides 16 contact hours of CNE. Learners must view all 8 modules in order, complete a post-test, and submit the course evaluation. Course expiration date (the date by which the current version of the program must be updated or retired) is 7/1/2022.
This continuing education activity is also approved by the California Board of Registered Nursing, Provider number CEP 15483, for 16 continuing education contact hours. Certificates must be retained for 4 years.
Any Windows, Mac, iPad, or Android device with a screen that's at least 10" diagonal
A standard pair of headphones or earbuds
A strong WiFi connection (4-5 bar cellular will work, but might be a bit slow loading each new screen)
A quiet space with a comfortable chair so you can concentrate
A recent web browser version (e.g., Google Chrome, Firefox, Safari, Microsoft Edge); Internet Explorer is NOT supported
Latest version of device's operating system (e.g., Mac OS, IOS, Android, Windows). Some older devices (over 5-years old) may not be able to display content correctly