Trauma Care After Resuscitation - US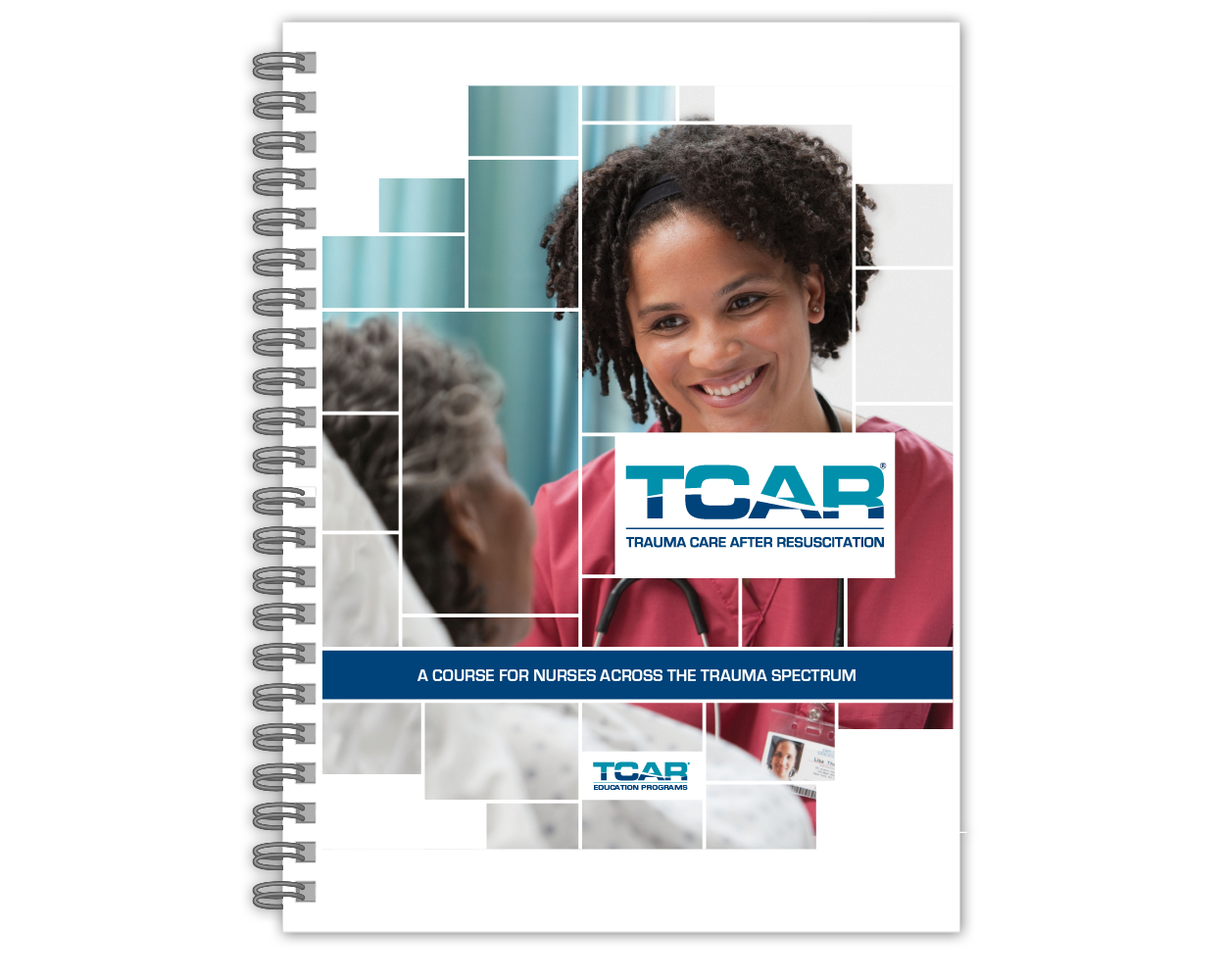 U.S. Edition
The TCAR course syllabus is a full-color, 160+ page, spiral-bound book designed to lay flat when opened. This syllabus has tabs for quick access to each chapter, space for taking notes, and a tear-out reference card with hemodynamic formulas and a copy of the Tissue Oxygenation Cascade.
You do NOT need to purchase a syllabus if you are registered for a TCAR course. TCAR Self-Paced and Live Online learners receive access to a downloadable pdf version of the syllabus. Attendees at live classroom sessions receive a printed syllabus on site, on the first day of class. You do NOT need to pre-read the material before attending a course. Only order a syllabus if you prefer a professionally printed copy.
If you would like to order a U.K., Hong Kong, Canadian, or South Korean edition of the syllabus, please contact TCAR Education Programs here.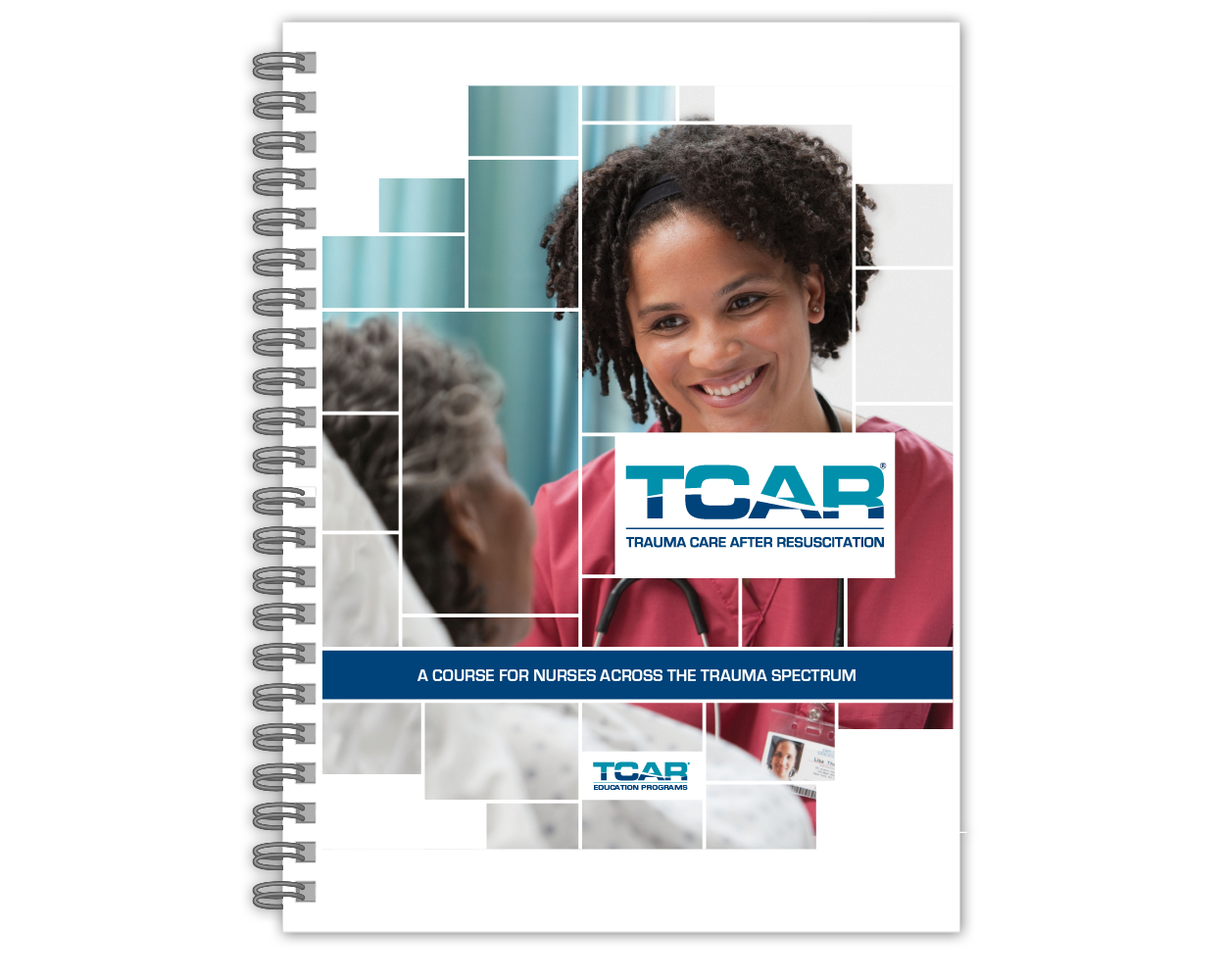 * Additional international shipping fees apply.